To view the slideshow, click on this link:
https://www.youtube.com/watch?v=InkQsymemeY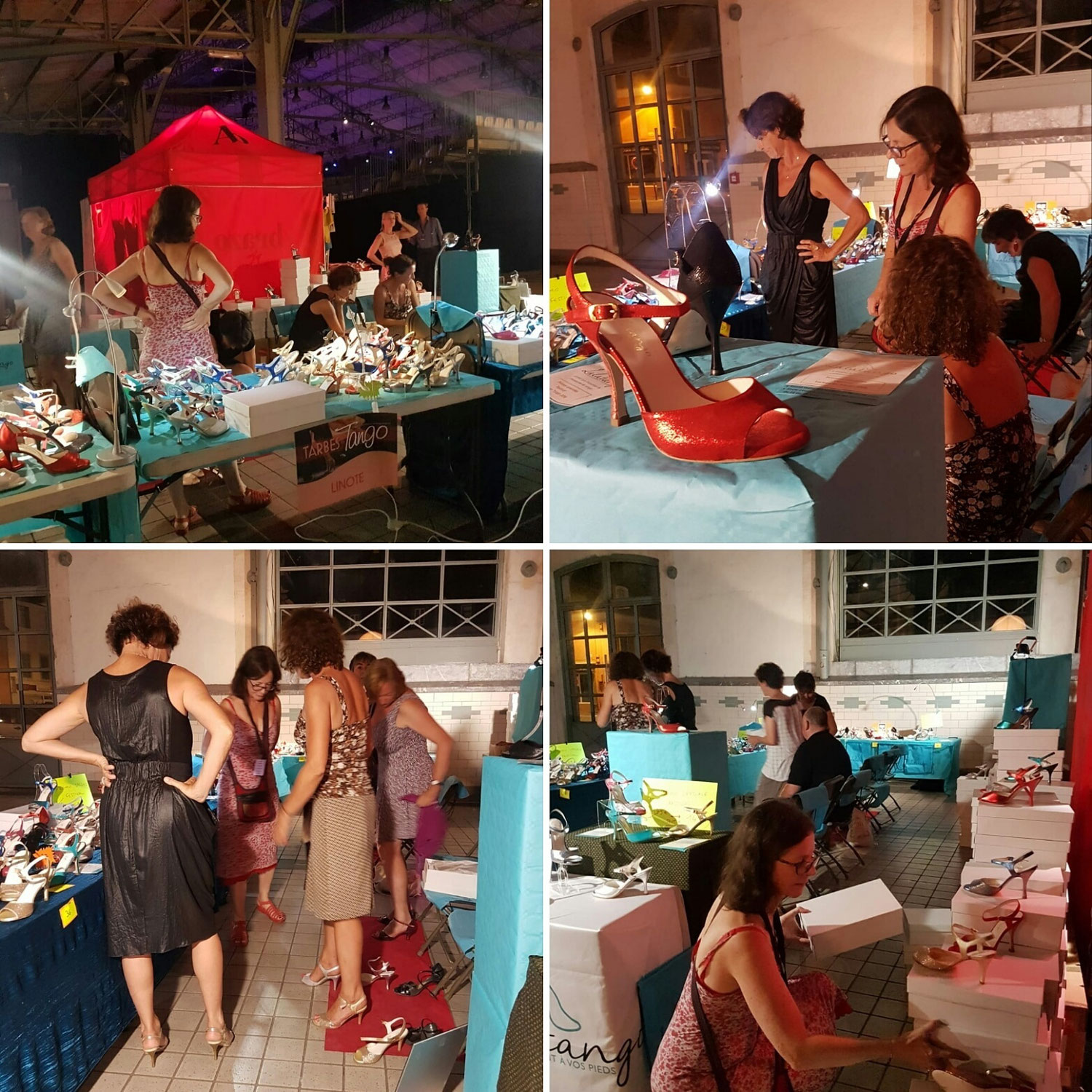 From August 18 to 26, 2018, Lalatango had the pleasure of exhibiting its shoes during the Tarbes en Tango festival, one of the biggest tango festivals in the world!

Each year the event brings together for 9 days the great masters of Argentine Tango, dancers and musicians, tangueros from all over the world and the general public.
Day and night, the tango invades the city, in the streets or in places that have become cult for all dancers: the Massey garden, the Halle Marcadieu...

It was in this hall that the Lalatango stand offered dancers its magnificent colorful shoes. They were acclaimed by demanding dancers, who did not fail to inform their friends of their discovery... word of mouth worked wonderfully!
In partnership with the clothing brand made in France Gustango, Lalatango was also present in the showroom of the magnificent Rex Hotel from August 22 to 25.

It is with emotion that we would like to thank the organizers and our clients for this exceptional welcome.
Throwback to these highlights!